Where to Eat and Drink in York this Christmas
Christmas is the best excuse to discover what York's food and drink scene has to offer, from Betty's famous festive afternoon tea, to cheerful cocktails or a special treat in one of the city's fine dining restaurants!
The main topic of conversation in the Stays office is food and our team, Chris, Amanda, Annabel, Bea, Millie and Myself (Annie), have chosen our personal favourites to help you make the most of eating and drinking in York this Christmas.
Breakfast/Brunch
As it is said to be the most important meal of the day, breakfast is something not to be missed off our list, especially breakfast from Mannion's & Co York. This hidden gem serves the best garlic mushrooms on toast with Feta, Pesto and Poached Eggs along with their fresh full English breakfast with homemade sourdough bread. Do not be put off by the queue - it's a sign of a great café and is well worth the wait!
Another popular breakfast spot amongst the office is Barbakan on Walmgate. This is a rustic Polish restaurant offering generous portions of food at great value, even bring your kids as they eat breakfast for free! Amanda and Bea recommend the pancakes- crispy on the outside and fluffy on the inside. The perfect start to a day of sightseeing!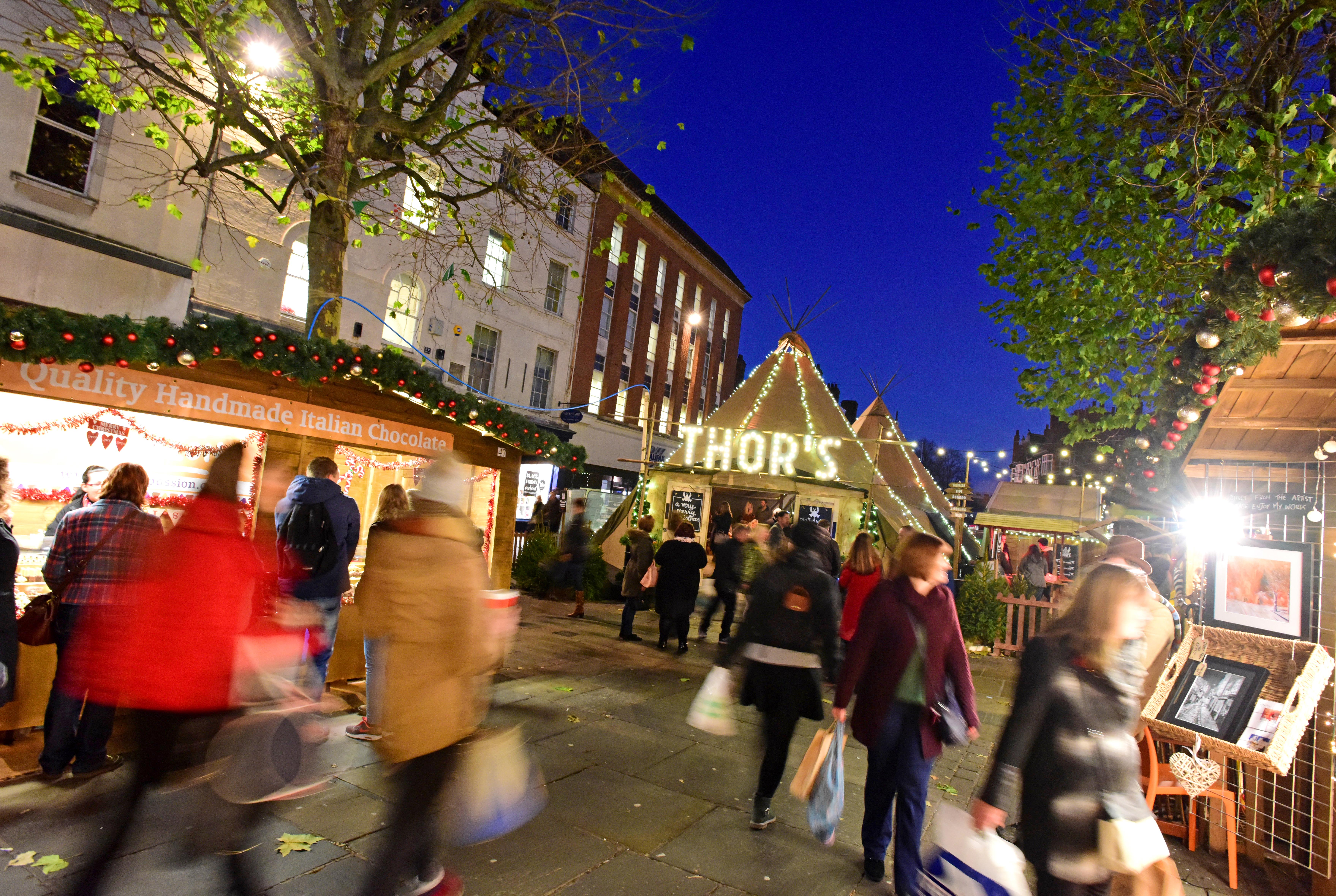 Lunch
St Nicholas's Christmas Fair is the perfect opportunity to pick up a range of street food this festive season. Working in York, we find that the Christmas Markets are a great reason to grab some tasty food on our lunch breaks. If you haven't tried one yet, the York Roast Company have a stall this year which are selling their famous Yorkshire Pudding Wraps! To wash it down, grab a Hot Chocolate with Marshmallow's and cream, (even add a tipple of Baileys in it!).
The Shambles Kitchen is also a great quick lunch break spot. Positioned in the historic Shambles this unique little café produces beautiful, freshly made food. The kitchen offers a simple menu of sandwiches and toasted wraps along with nutrient-packed smoothies, homemade lemonade and hot drinks. The simple menu is made up of seasonal ingredients that are designed to be full of flavour made.
If you're fancying a sit-down lunch, a 10-minute walk from the city centre of York is the Pig and Pastry on Bishopthorpe "Bishy" road- a vibrant communal café that is adored by the locals for their locally sourced ingredients. Being a regular, Annie recommends the 'Shroomalloumi' sandwich- a combination of baked mushrooms, grilled Halloumi and a touch of truffle, it is as delicious as it sounds! Their sausage rolls are featured on BuzzFeed's "21 things you must eat in York" even more an excuse to walk a little further for a fantastic lunch.
Afternoon Tea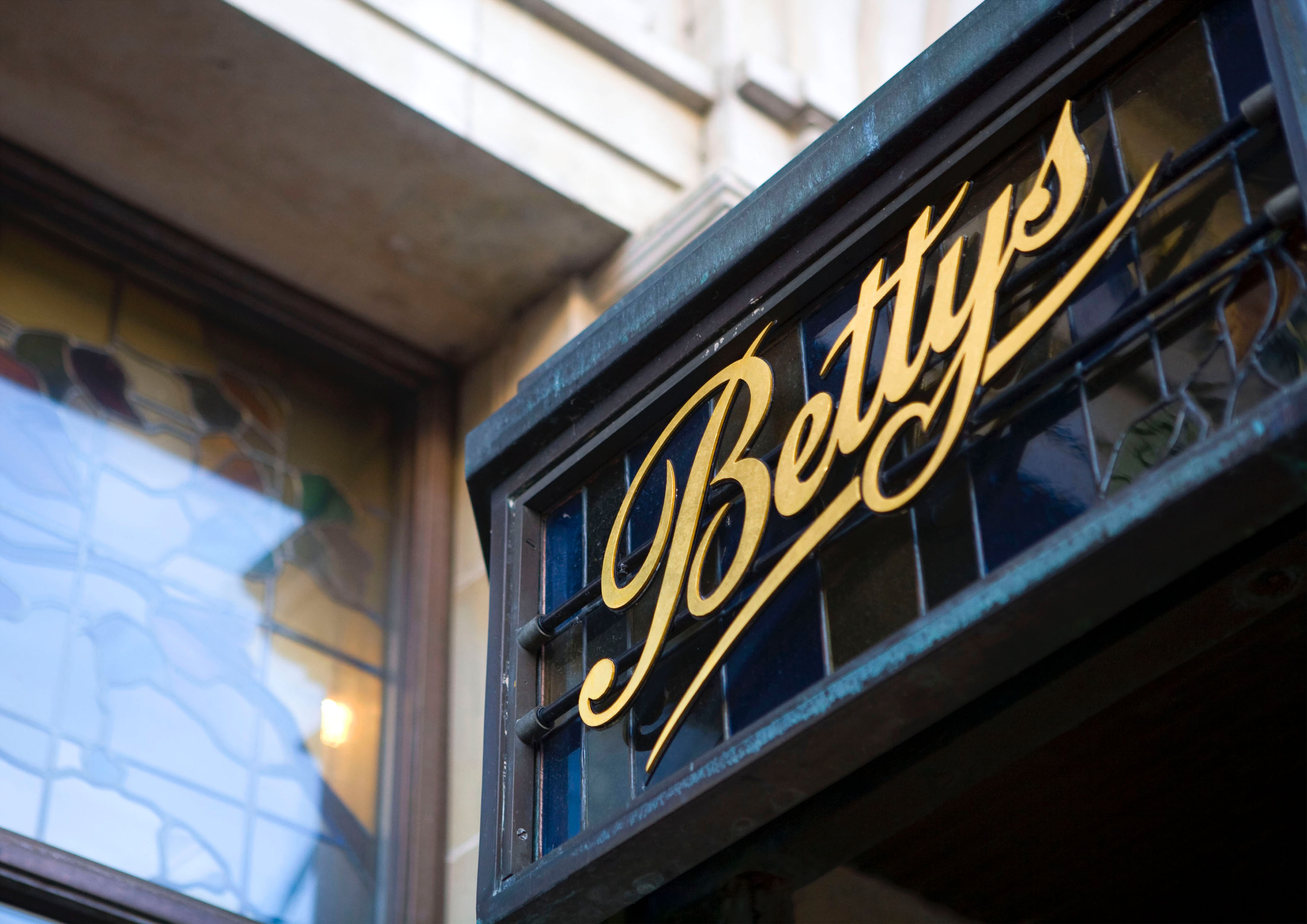 Betty's afternoon tea brings many people to York throughout the year and with its traditional décor and service, it's easy to see why this Yorkshire tearoom is famous worldwide! A visit to Betty's simply cannot be missed whilst staying in York this Christmas! Experience a Christmas version of their famous afternoon tea, including Chicken & Brussel Sprout Slaw Sandwiches, Santa Hat salted caramel cake and Spiced Orange Scones.
Dinner
Owned by Michelin star chef Tommy Banks, Roots serves 'tapas style' sharing plates with a focus on local seasonal ingredients, many of which are grown on the Banks' family farm in Oldstead near York. Christmas at Roots is a special occasion and throughout December they will be delivering their Feast menu with a unique festive twist. We love that the menu at Roots is different every time you visit and at the same time, worth paying the extra pennies for!
Whether you're fancying a light bite, or a complete dining experience, Skosh on Micklegate has an open plan kitchen layout which we feel creates a welcoming and relaxed feel. This is an ideal spot for an evening meal whilst staying in York this winter. Skosh stands out for its contemporary small plates, using all local ingredients, with an interesting global twist!
Pubs
A 5-minute walk from the Minster is the Minster Inn on Marygate York. This is a cosy Edwardian Ale House with a view of the York City Walls. Millie recommends the stone baked pizzas and a glass of Prosecco or a Peroni for £10, or head there on a Sunday for the 'slice drop' and buy any pizza and get one free between 12pm and 7pm.
Another York favourite, located opposite our office next to Bootham Bar is the Lamb and Lion Pub. If you're looking for a traditional English Inn that serves very good pub grub, this is the place to be and in a great location too! Conveniently great for all ages and great value, this is a family favourite amongst the Mums in the office.
Sweet treats
Christmas is the time of year for lots of chocolate! Whilst spending some time in York, you certainly must visit York's Chocolate Story. This is an interactive experience that's assured to get your sweet tooth tingling! Discover the story of chocolate, see the chocolatiers creating their masterpieces and even create your very own chocolatey treats. And of course, no chocolate tour would be complete without getting a cheeky taste of the produce itself!
Drinks
Bea recommends the bustling Bohemian Bar at Spark York. This distinctive bar is an old Piano, where you can be served a selection of gins, wines and draught beers. Spark itself (located just off Piccadilly) is a community of small independent businesses including a selection of street food, bars and live entertainment. A perfect spot for a few drinks!
One of the most authentic and atmospheric bars in York is underground on Little Stonegate. Sotano's is guaranteed to have great service and range of classically inspired cocktails and draught beers. This cosy bar is the perfect spot to get away from the hustle and bustle of York's city centre. Sotano's is also home to live DJ and acoustic sets over the weekend. Feeling a bit peckish? They also serve Spanish style Tapas and Paella throughout the evenings.
DYLS York is located on the River Ouse, next to Skeldergate Bridge and is set within one of York's historic tower buildings. The quaint little bar offers a winter warmer cider, which is delicious if you're wanting to get into the Christmas spirit. The outside terrace area has outdoor heaters so that you don't miss out on the view of the Ouse whilst you're enjoying your favourite cocktail this winter in York!
Fancy taking a last-minute trip to York this December to see what all the fuss is about? Go and check out our new properties, Apartment 1, 21 Clifford Street and 25 Avenue Terrace. Both being 3-bedroom apartments, you can come as a group of friends or bring family along to enjoy the festive fun with you!